My parameter randomizer with probability distribution per parameter. I thought it might be useful for others, too.
Finally I did some updates to the Nocturn m4l device. It makes more sense when mappings are recalled with the Liveset.
A design update for Reminder m4l device to make it compatible with Max 7 UI.
I had some fun with the Digginsack Facebook Group where a given sample has to be used for a 2 minute beat which ends up in a voting.


On a search for things related to audio metadata extraction i came across MEAPsoft quite a long time ago. I didn't like the GUI and the way it was meant to be used but noticed there has to be some interessting code behind it. The intention was to reuse the open source code in Max someday but my knowledge of any text based programming languages was very limited at that time.
It was this summer that i took part in a 7-week C# course which finally gave me the needed insight into object oriented languages that i was missing to understand the code and to start this project.
It's hard to tell when a private software project is finished, in fact it's never. I decided to share this now because it reached a state where it has all main features of MEAPsoft and some more. In addition many bugs in the MEAPsoft source code have been fixed. And i really need a break from JAVA.
MEAP4Max is nothing to use, it's something to build upon. A tool for the Max community. Have fun.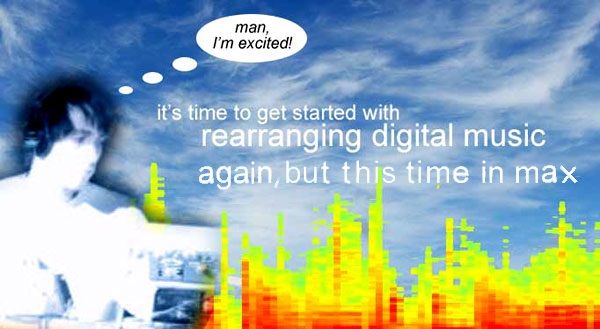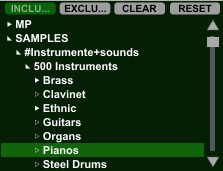 The device now offers a little browser window to select any subfolder to be included. This is a huge step forward in terms of usability. Select a group of subfolders from totally different locations to form the basis for the random selection. Furthermore countless improvements under the hood. The result is a faster loading device that uses less resources.
Oh, Max 7 is now required because of one main reason. Max 7 comes with a newer SQLite version that allows recursive queries. For example to find all subfolders of a folder with unknown and unlimited search depth in the database.
Over years I was convinced that a m4l device's audiofile is not taken into account when you "collect all and save" to make a Live project portable. That's simply wrong. The live.drop object makes this possible and is of course now implemented into the Random Simpler.
Please check out the further changes and have fun.